The better way to secure and simplify your

IoT

infrastructure.
With the

at

Platform, there is no need for firewalls, static IPs, or VPNs. Really!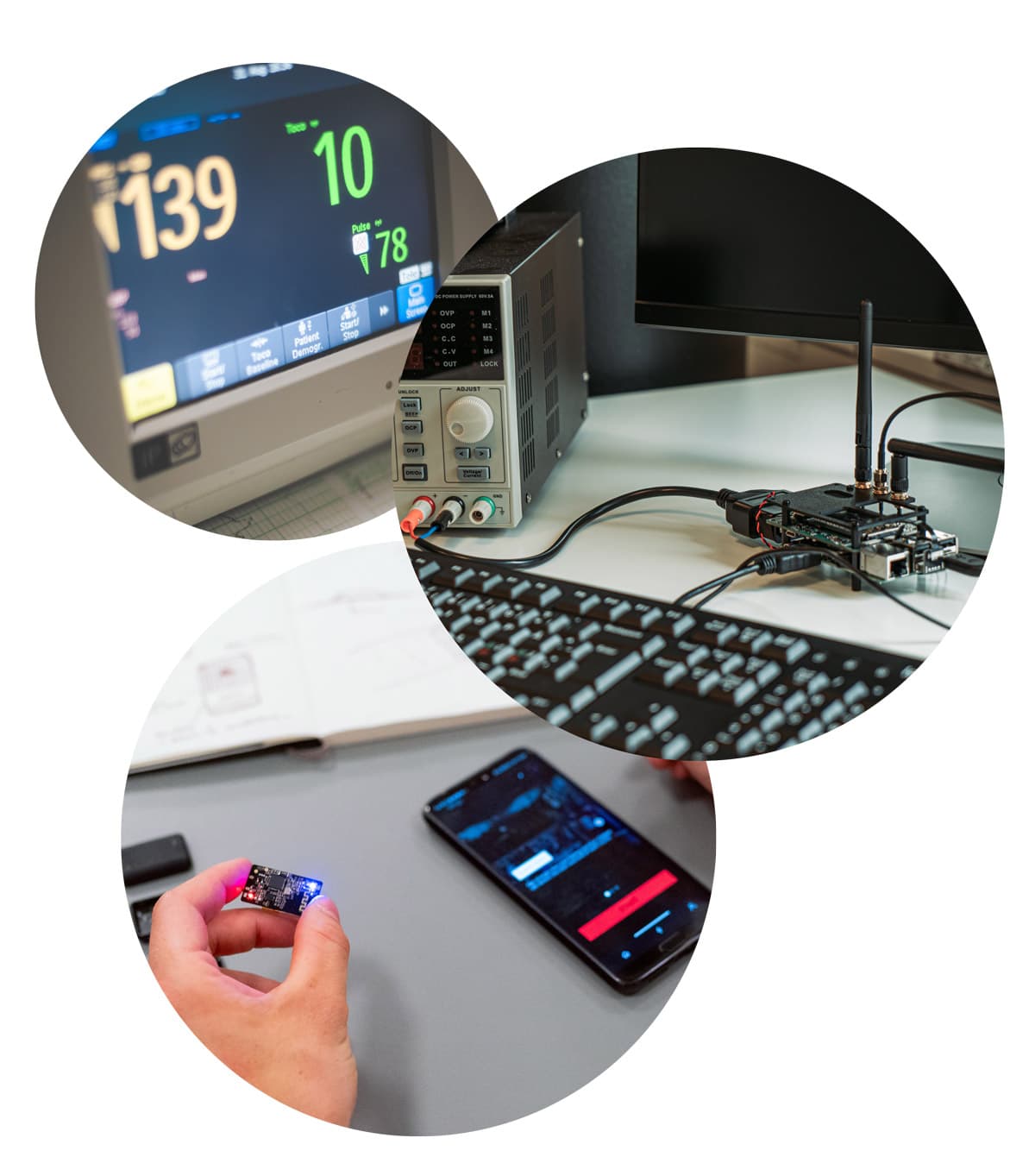 The

at

Platform is built on the atProtocol, a new open Internet Protocol, together with a robust set of tools and open source SDKs that makes building end-to-end encryption data exchange easy, and can:
Reduce manufacturing costs
Reduce administration costs
Reduce implementation time
Features of the

at

Platform
No Attack Surfaces
The atProtocol works with no open ports on the device which eliminates any attack surfaces open to the bad guys–the device is basically invisible.
No Static IPs
With no need for static IPs, device configuration and administration is easy, and more importantly, secure.
No Firewalls
Fire-what? No need for the several layers of firewall configurations, and fighting with the IT staff to open the ones you want to get the business done.
No Snooping
End-to-end Encryption by default, and with the keys cut at the sender and the receiver on the edge, there is no ability for a bad actor to snoop the data, even if they somehow got access to it because it is encrypted with keys they can never get access to.
No VPNs or Passwords
Eliminates the need for traditional and expensive VPN software currently used across most IoT setups. Also, say goodbye to passwords and password managers.
No to High Security Budgets
You can spend money now on impactful projects vs. spending on security. Security is made robust, and at the same time, simplified.
The atPlatform offers a simple and cost-effective way for IoT device manufacturers to secure their connected devices.
Developing apps for a Zero Trust environment? The open-source atPlatform offers a simple and secure way to build IoT applications.
Congrats to our partner, ZARIOT, on their win! Read about how the atPlatform helped them do it.
UPCOMING EVENTS
October 5-6, 2022
IoT Tech Expo North America | We're attending IoT Tech Expo in Santa Clara, CA. Join us for a deep dive into looking at how IoT impacts manufacturing, transport, supply chain, government, legal sectors, financial services, energy, utilities, insurance, healthcare, retail, and more!
October 5, 2022
IoT Security Foundation Conference 2022 | We'll be at this one-day event in
London focused on the threat landscape, standards & regulations, best practices, next-practice, and the latest developments in IoT cyber security. The IoTSF Conference features talks by leading cyber security experts and track sessions for executives, developers, engineers, managers, and security professionals.